The Challenge
Dartmouth College's Neukom Institute provides grants to students and faculty whose projects create synergies across academic disciplines. The Institute wanted a visual tool to show their community the connections they've helped create. This needed to be engaging, informative, and easy to understand, as it is being used both in fundraising presentations as well as on the public website.
The Beezwax Solution
Beezwax's web development and design teams used d3, a JavaScript data visualization library, to create the tool. After trying different basic visualization models of d3, we decided to use one called Sunburst partition to display different areas and departments, combined with the Cluster dendrogram to relate them and show their interconnections.
In order to make the tool maximally functional on different devices, the team used vector graphics, which made the visualization possible and clear on a variety of screen resolutions and devices. Media queries were also implemented to customize elements of the display on specific screen sizes.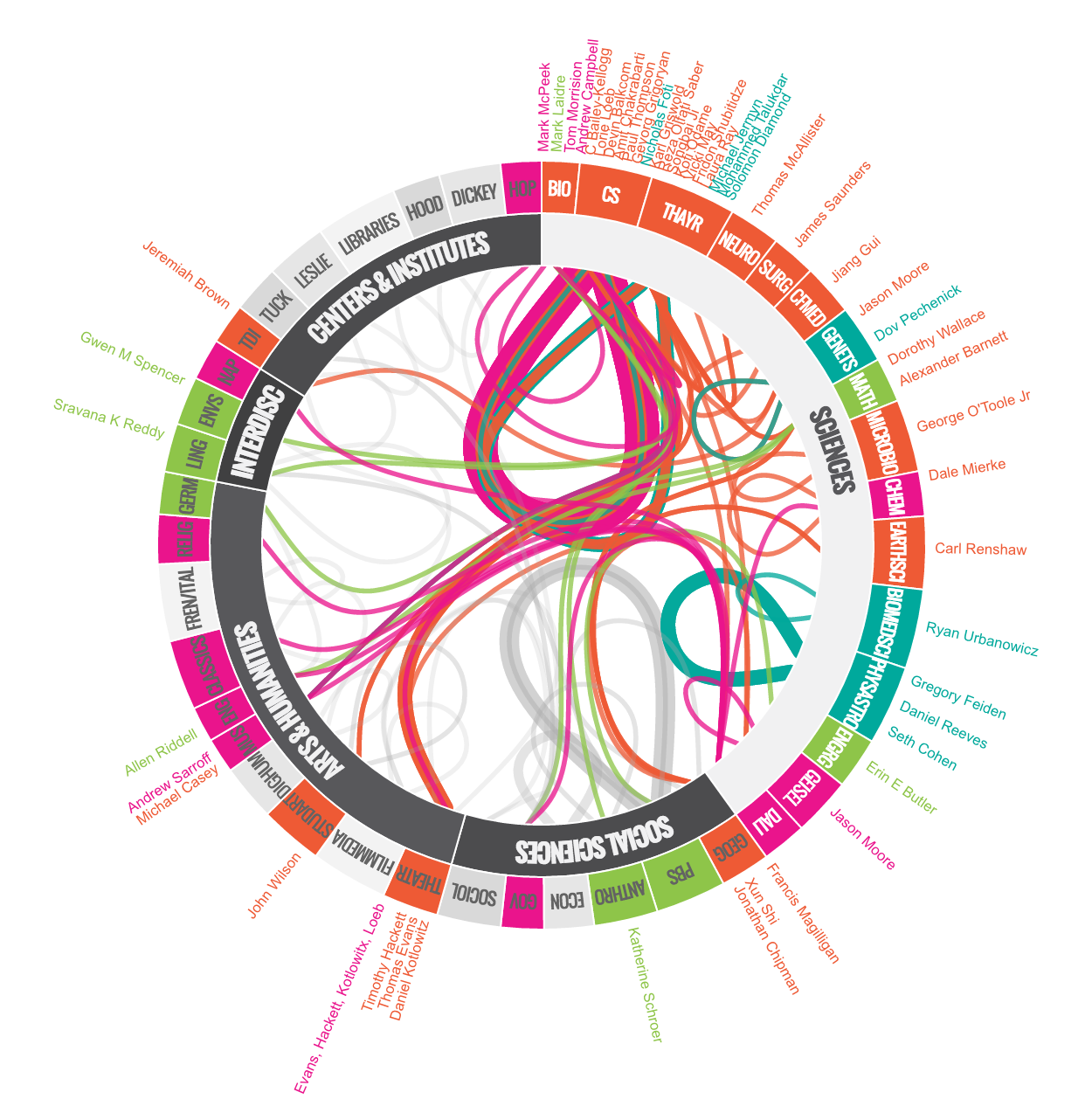 The Success Story
Beezwax helped Neukom Institute create a visualization tool to display interdisciplinary collaboration data on one single screen, in a very smart and colorful way. Students, faculty and visitors can all interact with this tool on the Neukom Institute website. In early 2014, this project was presented at the d3 conference in San Francisco, receiving very good feedback from the attendees, recognizing how easy is to read and the harmony between colors, what demonstrates the great teamwork between web developers and designers at Beezwax.