I'm a big fan of SQL Sugar. So robust, and I got used to its syntax in about five minutes… not only does it output beautifully formatted sql, it also adjusts to name changes in the tables… Thanks for sharing such beautiful work.

Michael Twisdale

FileMaker Developer

Implemented via a library of custom functions, @ introduces a fresh perspective to FileMaker SQL ("FQL"). It offers a deep set of tools to help ensure that code written is unbreakable and well structured in any manner a FileMaker developer chooses.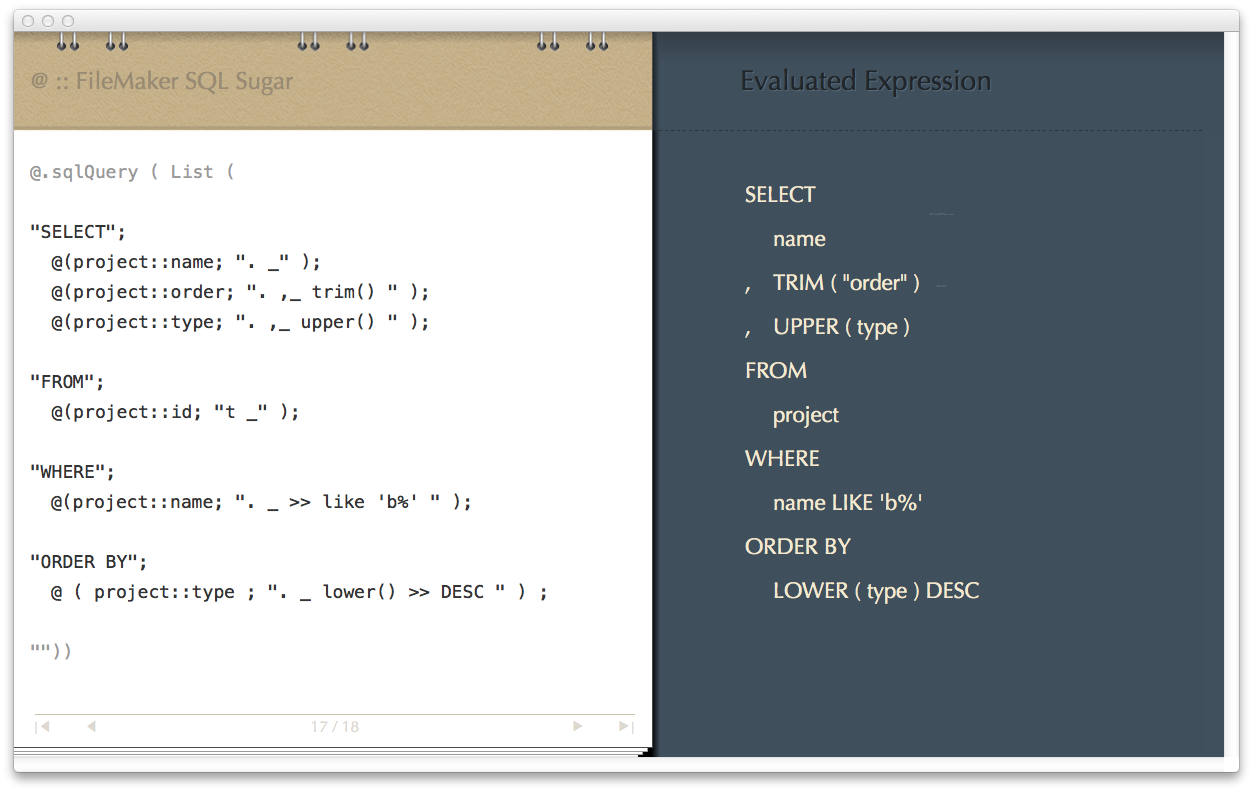 Drawing on tools like Markdown, jQuery, and CoffeeScript, @ offers a nimble, chainable SQL syntax that eliminates the clutter currently associated with FQL. And @ outputs fully formatted, ANSI-compliant queries, making it possible to test and share FQL queries directly in standard internet SQL tools.
For FileMaker developers, @ is truly "SQL Sugar" — designed to sweeten the task of hand coding FQL. It makes it easy to build code that's exceptionally clear, and that can support complexity without becoming unreadable.