OfficeHub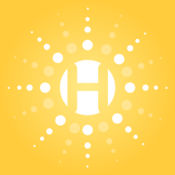 For the small- to medium-sized business that uses FileMaker, OfficeHub makes running your office space simpler and easier. Using an iPad, OfficeHub provides a reception kiosk, brings helpful information to office users, and integrates with employee rosters, and in the event of an emergency where you have to evacuate your building, OfficeHub has tools to help manage the situation.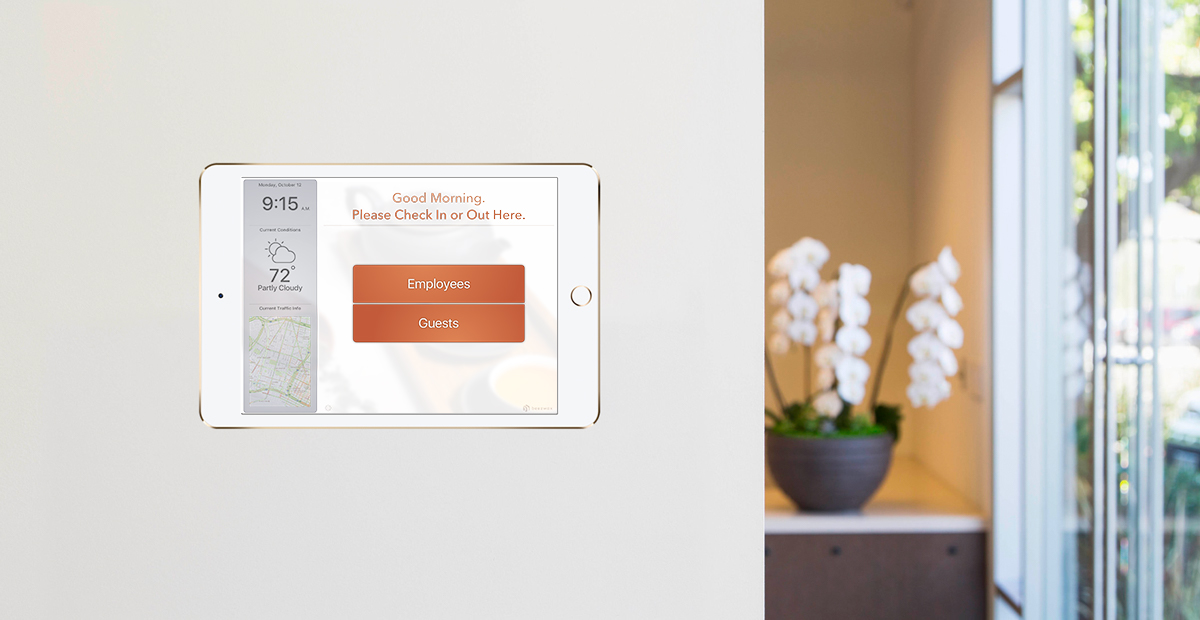 ...not only did it have to be easy to use, but also work with our FileMaker
Introducing OfficeHub: an office and emergency manager that makes running your office a little smoother.
Beezwax understands that this solution had to fit seamlessly into a person's daily office flow and so we built a native iOS app in Swift to run on an iPad at the front of our own office. We synced it to our FileMaker-based HR system's employee database so it would have the current office roster, even without a full-time connection.
Some highlights
The Hub of your Office
OfficeHub does all the little things that make running your office a little easier.
Reception Kiosk
OfficeHub serves as your reception kiosk so office guests, employees, and contractors can check-in and check-out. Employees can schedule their guests and get alerted whenever they arrive.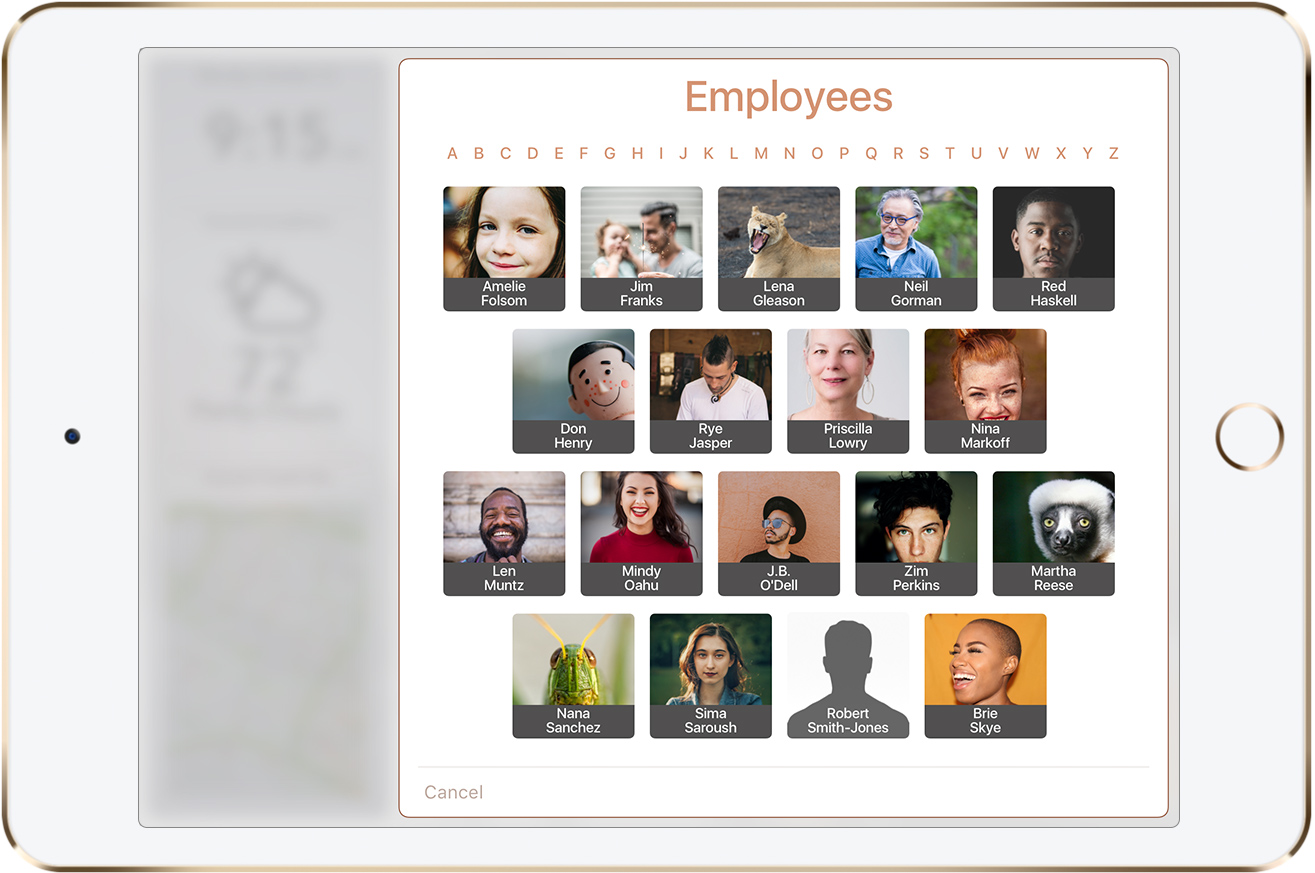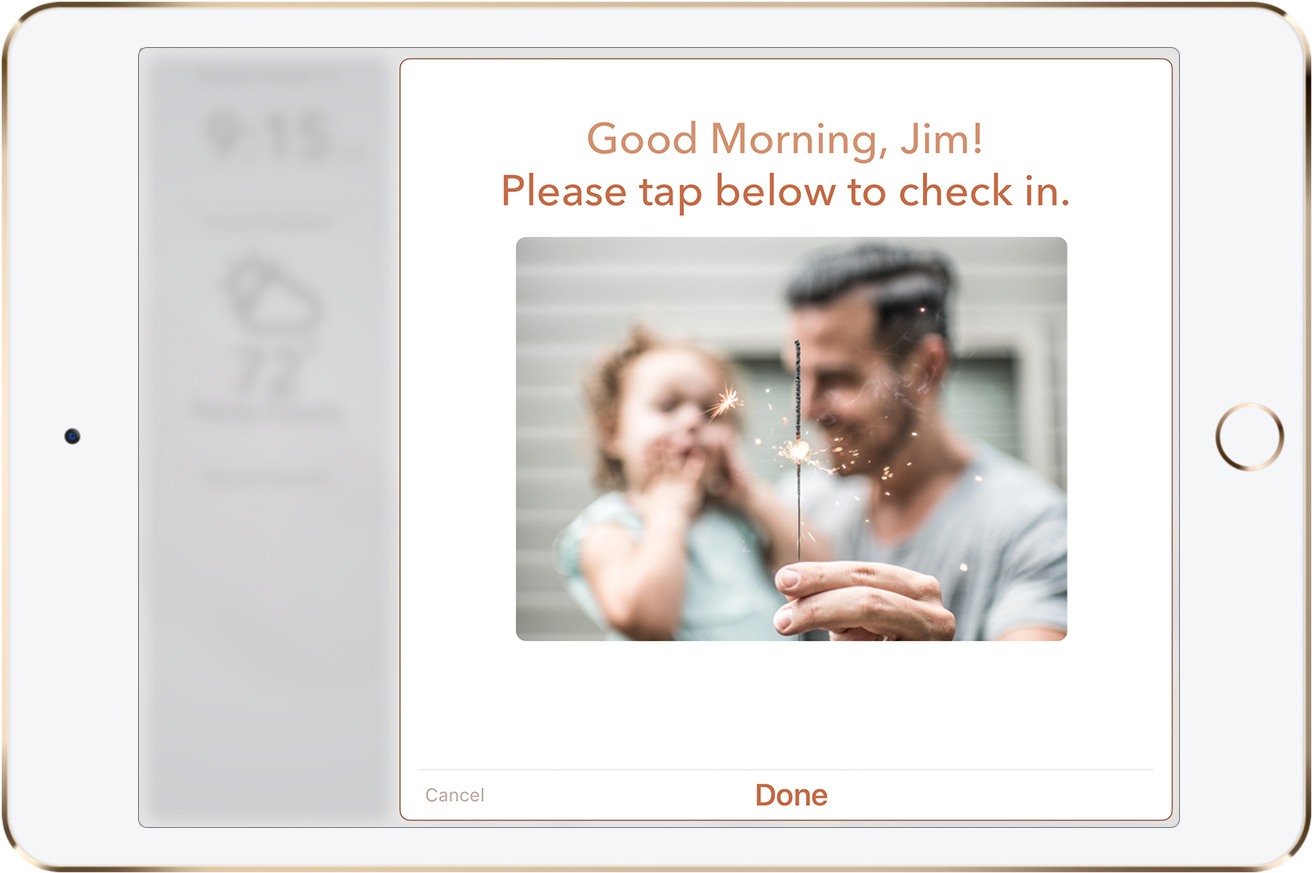 FileMaker Integration
Is FileMaker an important part of your business? OfficeHub seamlessly connects and syncs with a FileMaker database, making uploading and updating your employee roster a breeze. It walks you through a demo FileMaker solution so you can learn how to quickly link OfficeHub to your system.
Power of Swift and iOS
A native iOs app using Swift allows for a beautiful, pleasant, and seamless user experience. A native app would allow connection to other types of HR databases in the future, whereas a FileMaker Go app would allow connections to FileMaker systems. The flexibility to add features and to use all the features of the iPad and iPhone, like the camera, fingerprint readers, microphone, and geolocation were far greater with a native app as well.
Useful Information
With just a glance you'll know when your next BART train will arrive, and what the local weather and traffic conditions are.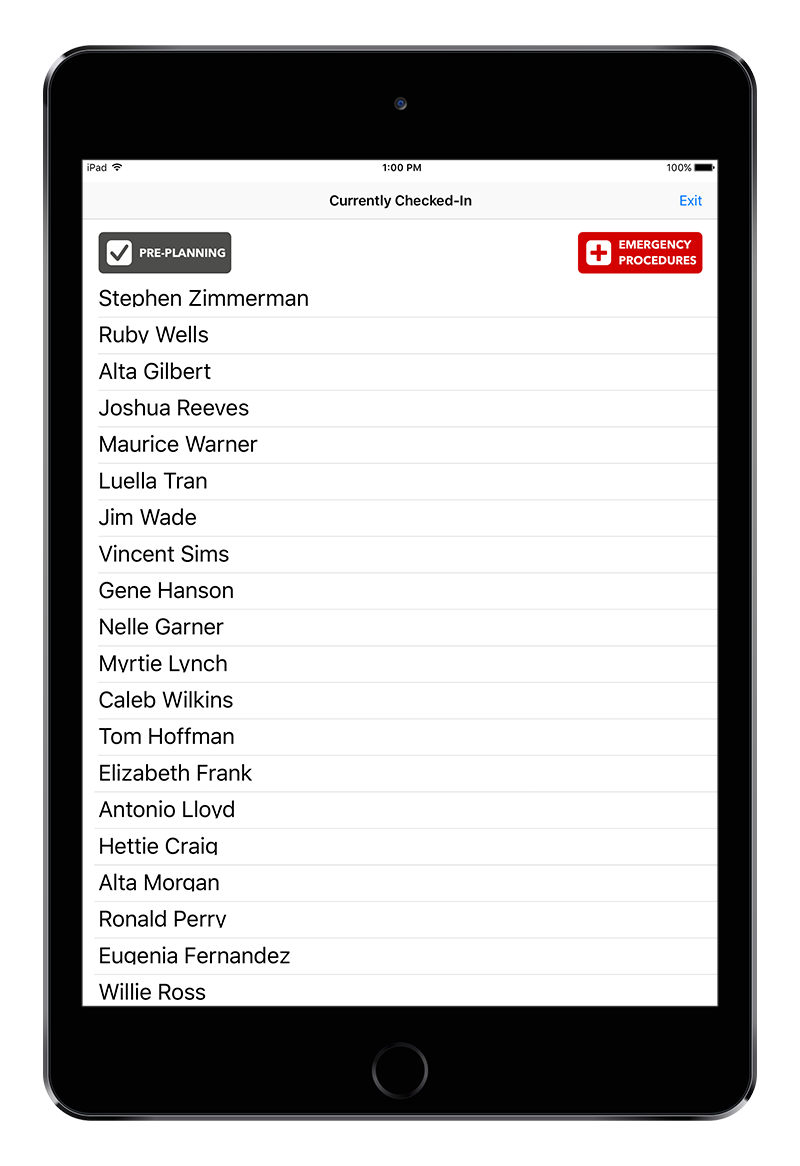 Real Time Roster
Because OfficeHub knows which office guests, employees, and contractors have checked-in and checked-out, your emergency leader can quickly get a roll-call by going through the roster checklist. As a native iPad app, it doesn't need to be connected to the internet to run.
Customized Emergency Checklist
Did you contact the right emergency agencies? Does someone have the fire extinguisher? Did you backup all of your data? You can answer these questions by making your own checklists.
What's new in version 1.3
Smoother setup and integration with the FileMaker Companion app
Bug fixes and data updates