The Challenge
The California Alliance for Jobs is required to report on critical incoming economic data quickly and accurately. Their previous FileMaker system had a feature to automatically match imported data with existing data; however, its inaccuracy required hours of tedious double-checking.
The Beezwax Solution
Instead of trying to improve a system based on old logic, Beezwax recommended a full redesign. Beezwax's own FileMaker frameworks formed the core of the new solution, saving many hours of development time. Optimized for the latest versions of FileMaker Pro, the new database's sophisticated structural foundation and feature-rich interface provided a superior environment for a streamlined workflow.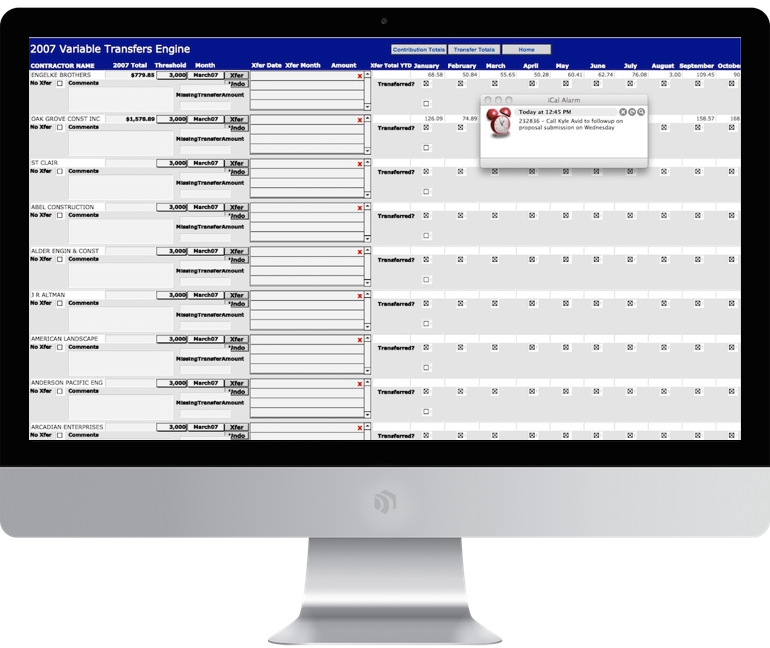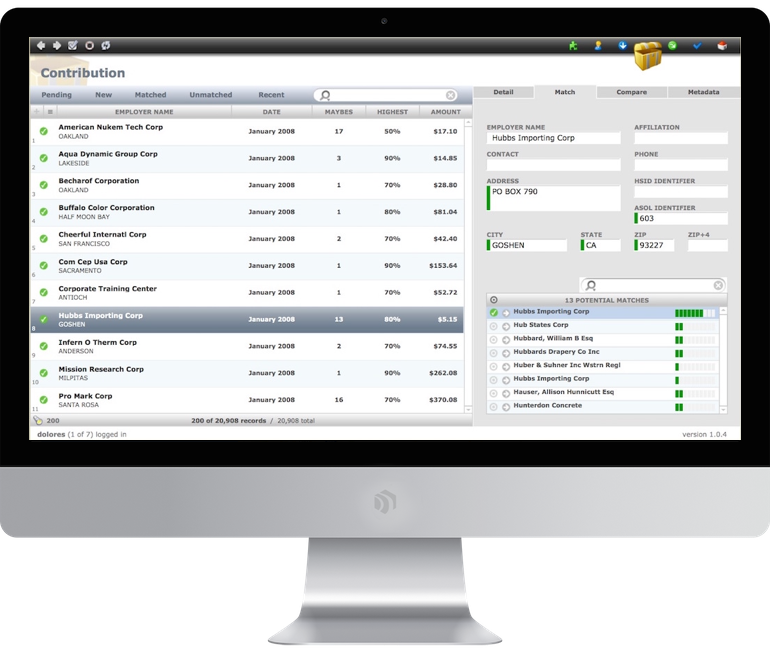 The Success Story
Beezwax reduced the running time of the automated matching function from fifteen minutes to one minute, while vastly improving its accuracy. Further, we improved the review process by offering better visualization of possible matches, ranking them with a "relevance bar" thus making the manual finishing process much faster and easier.