Amazing Improvements in InspectorPro 5!
64-Bit DDR Parsing
Better Reference Insights
Problem Auto Detection
Easier Version Comparisons
Three New Interactive Data Visualizations
Technical Support
Need help?
Check out these InspectorPro Support resources:
Support website
Knowledge Base
Product Discussions
Video Tutorials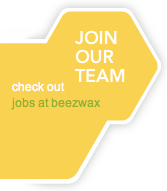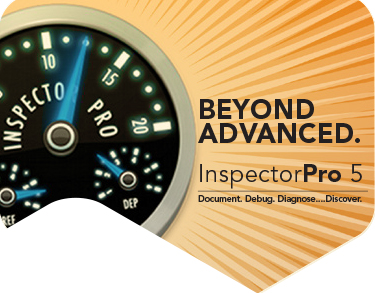 InspectorPro 5.0 is here!
Available now for Windows & Mac.
The new InspectorPro 5 offers blazing fast analysis of your FileMaker solutions, with a host of new features that enable you to identify and fix problems faster than ever before. You'll have more time for other things and your users will be thrilled. How's that for a win-win?
InspectorPro 5 arrives with major improvements in performance, UI and functionality:
64-bit parsing - Get all your processor cores working overtime with a new plug-in optimized for 64-bit mode. InspectorPro 5 uses as many processor threads as it can to parse more than 100 new types of XSL data each FileMaker DDR.
Problem auto detection - A handy new warning triangle alerts you to each issue found, and the even-more-handy summary view lets you review and fix each problem individually.
Four data visualization types — We added Script Universe — an interactive, multi-node graph of your solution's scripts — to InspectorPro 4.


Version 5 adds:

Script dependency tree — View branching steps, problems and compatibility.
Calculation dependency tree — Trace unstored calcs and compatibility across basetables.
Field-index performance scatter plot — Compare field counts vs. indexing to identify potential bottlenecks.

Better reference insight - What's connected to what? One consistent place shows you all the references in your database. Click a number to see all the spots an item is being referenced; navigate to them in a separate window. Worry no more that you might delete something and cause problems elsewhere.
Easier version comparison - Start with a birds-eye-view of changes. Click an item and a delta triangle notes something has changed. Click it and dive low to easily see what was added, deleted, and edited. Need a detailed change report? InspectorPro can generate that too.
With the New InspectorPro 5, you'll be amazed at the details and insights you can gain about your solutions. See why this tool is the perfect companion for professional developers using FileMaker Pro Advanced.
Be a FileMaker rockstar.
Find out more, download a demo, or order now.