Product News and
Special Offer
InspectorPro 4.1 is here:
Extendable
Multi-user
Windows support
Save $100 or more on new purchases or upgrades, through July 2, 2013.
Re-thinking is the
new re-building.
Read more about streamlining InspectorPro 4 development
with FileMaker 12:
It isn't about REBUILDING per se, but rather this is about RE-THINKING solutions as you move to FileMaker 12.
Using ExecuteSQL, a big architecture change in InspectorPro 4 is the Table Occurrences that we're able to do without: 491 fewer…
— Vince Menanno,
creator of InspectorPro
Technical Support
Need help?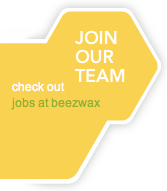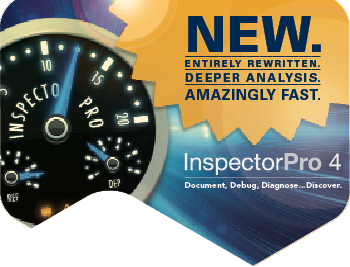 InspectorPro 4.1 is here
- for FileMaker 12
Available now for Windows & Mac.
Save $100 or more through July 2, 2013.
Diagnose, debug, and document your databases faster and easier than ever with InspectorPro 4, the must-have tool for every FileMaker developer.
Faster performance, deeper analysis, stronger visualization — it's all there to help you discover even more about your FileMaker 12 database solutions.
InspectorPro 4 delivers these fabulous features:
It's Blazin' Amazin' - In other words, it's fast. Rewritten from the ground up with FileMaker 12, InspectorPro 4 is blazing fast at processing your FileMaker 12 Database Design Report (DDR) — up to 10X faster than previous versions.
Deeper Analysis - Comparison, dependency and other analysis reports offer expanded information about database elements:

Quickly detect problems and warnings.
Compare differences between solutions.
Identify all references and dependencies for any element in your solution.
Visualize and report on scripts and security.

Central Dashboard - InspectorPro 4's dashboard centralizes how you drill down into every element of your database. Easily dig into Calculations, Scripts, Layout Objects, Triggers, Menus, Schema, Security…and more.
Localized UI - InspectorPro 4 is available with interfaces in English, French, German, Japanese and several other languages.
Data Visualization - Script Universe visualizations show you connections between scripts and other elements. Just click on a script and see more details.
In addition, the latest InspectorPro v4.1 update introduces these features:
Extendable (new) - Customize your development workflow by adding your own scripts, layouts, file references and value lists to InspectorPro, itself a FileMaker 12 database.
Multi-user (new) - Host InspectorPro 4 on FileMaker Server to enable a team of developers to collaborate on database analysis. A license is required for each developer — see special pricing below for 5-user Team License, or Site License.
For Windows (new) and Mac - Analyze all of your database solutions on the FileMaker development platform of your choice.
With InspectorPro 4, there's no more head scratching about database details, whether you're building a complex solution…or taking over development of a legacy system.
What's more, special pricing for InspectorPro 4 is available now, for a limited time only…
Special Pricing For All
Save $100 or More - through July 2, 2013
Be a FileMaker hero with this incredible app!
Order today to take advantage of special pricing on InspectorPro 4:
$395 - Single-user License - save $100
$195 - Upgrade from v3 - save $100
$295 - Upgrade from v2 - save $100
$895 - 5-user Team License - save $400
$495 - Upgrade, Team License from v3 - save $200
$1,995 - Site License - save $500 (contact sales)
$995 - Upgrade, Site License, from v3 - save $300 (contact sales)
Find out more, download a demo, or order now.
But don't wait, this special offer on InspectorPro 4 is only available through July 2, 2013.