New Tools for FileMaker 14
FM14 delivers over 50 new features and enhancements. Visit our blog for an in-depth look at a few favorites...
The New Script Workspace
Button Bars
Audio/Video Control Script Steps and Functions
Field Placeholder Text
Using InspectorPro 5 with FileMaker 14
Join us on May 20th for an InspectorPro 5 webinar with Vince Mennano, creator of InspectorPro!
And, we'll be offering several technical presentations at DevCon this year...
Beezwax is a Platinum-level FileMaker Business Alliance member with over 1,000 projects completed, a team of expert and certified developers, and a breadth of technology experience. We can't wait to join you in working with this exciting new platform.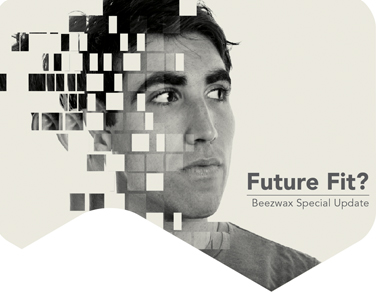 Turning insight into rich information systems.
With today's arrival of FileMaker 14, we're envisioning how to bring your critical information systems into higher resolution. Over the past few months, Beezwax developers have had opportunity to work with early releases of FileMaker 14 and learn how best to employ this new infrastructure for you.
We see FileMaker 14 as a complete set of building blocks for any system you want to create. This is a poised, mature release that features a UI and functionality overhaul as well as modern deployment enhancements.
For instance, while previously somewhat limited, WebDirect now enables us to deliver web-based FileMaker systems to all devices -- Mac, PC, iPad as well as iPhone and Android. We see here even more opportunity to expand solutions out of the traditional LAN workgroup mold, deploying solutions that support your work more easily and more elegantly than ever before.
And consider the new AVPlayer. Now we can deftly control media as it's presented via a FileMaker custom-built application. Imagine creating a Video Training solution, with complete control over content delivery, plus granular tracking of user progress. Or a Content Management System for your users who need to collaborate around multimedia content and related data.
The possibilities here are just coming into view.
We're ready to help you make the most of FileMaker 14, including:
Conversion to FileMaker 14
System architecture, servers, and security
Workflow, scripting, and UI enhancements
Integration with QuickBooks, POS and eCommerce
Analysis with InspectorPro
Mobile synchronization and hardware integration
Email, SQL, plug-ins and more
Web Services and API integration
System integration via JavaScript, Ruby and Python
Data Visualization, dashboards and reporting
Web applications, Mobile apps, and more!
We're happy to schedule a free one hour conversation with you to discuss your FileMaker development needs. Contact us on the web, or give us a call at (888) 835-4483 - we'd love to talk.
Find out what Beezwax can build for you.


888 835 4483