New Possibilities
For the past months, we've been exploring FileMaker 13. Now we're lucky enough to apply what we've learned to build new database systems and upgrade older ones.
Any major upgrade requires careful consideration and planning, but the possibilities for innovation with the new FileMaker 13 Platform are endless.
Working together, our development teams—specializing in Web, FileMaker and Mobile—can help you take your business applications to the next level.
Save $100 in '13 on InspectorPro 4.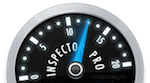 Inspector Pro 4 works with both FileMaker 12 and 13, providing the deepest analysis of your database solution.
Save $100 when you buy or upgrade to InspectorPro 4 by December 31st. Use coupon code SAVE2013 at checkout.
Luckily, we're growing!
We've added 12 new Beez since last year. Are you number 13?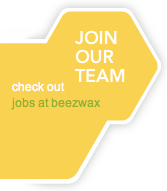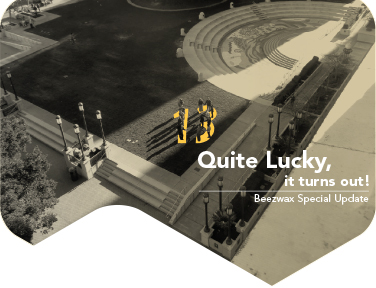 FileMaker 13 has arrived, with a bounty of new opportunities.
Like you, we're pretty excited about this. The FileMaker 13 Platform enables us to build even smarter database systems to manage complex data and digital content across Mac, PC, iPad, iPhone, and… an incredible new Web interface.
FileMaker 13 delivers more than 50 enhancements, including:
WebDirect, HTML5-based technology for full web access.
FileMaker Go 13, the next step in mobile databases.
New UI tools, to design great user experiences.
FM Server 13, more robust and more secure than ever.
As your expert resource for custom FileMaker development, Beezwax looks forward to helping you make the most of the new FileMaker 13 Platform.
Our experienced team can help with:
Conversion to FileMaker 13.
System architecture, servers and security.
Workflow, scripting and UI enhancements.
Integration with accounting, POS and eCommerce.
Analysis with InspectorPro.
Mobile synchronization and hardware integration.
Email, SQL, plug-ins and more.
Web Services and API integration.
Data Visualization, dashboards and reporting.
Web applications, Mobile apps and more!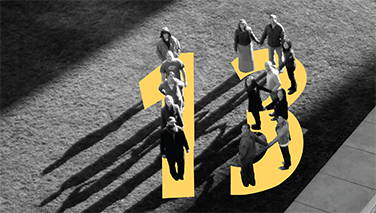 As a Platinum-level FileMaker Business Alliance member with over 900 projects completed, a team of expert and certified developers, and a breadth of technology experience, Beezwax is positioned to join you in building upon this auspicious and exciting new platform.
We're happy to schedule a free 30 minute conversation with you to discuss your FileMaker development needs. Contact us on the web, or give us a call at (888) 835-4483, we'd love to talk.
We're here to help: 888 835 4483