Web and Water
Read about how our web development helps UNICEF to distribute water to people in need.
We also built this intricate online water and energy-usage calculator. Use it to learn how you can conserve precious resources.
Freshen up with Inspector 3.0v2.
Your databases deserve a "spring cleaning". Optimize them with the updated Inspector Pro 3.0v2, now available.
PauseOnError - The FileMaker 'Unconference'
We joined our peers in New York last month at PauseOnError, the annual winter gathering of FileMaker developers.
Read more about what we presented, and what we learned, on the Beezwax Buzz blog.
We're here for you.
As a Platinum member of the FileMaker Business Alliance, our Sales Team is available to process your FileMaker licensing purchase or upgrades.
And our Dev Team can make FileMaker sing for you—swoon, even, if you want it to.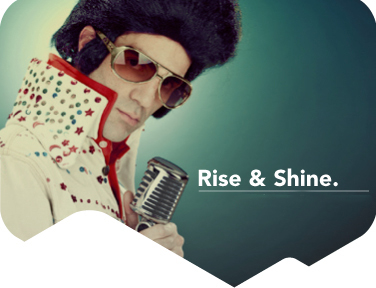 Don't get stuck in the past, baby—Innovate.
In 2011, innovation is a necessity. Educators train it. President Obama targets it. Businesses use it to stay competitive.
Work smarter. Meet new challenges with new ideas, new practices, new products, and new services.
Pre-built software solves yesterday's problems yesterday's way. To implement innovation—to take your vision, your break-throughs, your initiatives, and integrate them smoothly into the flow of work and information within your organization—you need custom software.
This is what we do. We build custom web and database solutions.
If you are ready to implement innovation, and want help, please contact us.
Weathering the Storm...
The past few years have not been easy in business. At Beezwax, we are deeply proud and fortunate to have avoided layoffs through this period. And some incredible new talent has arrived—in 2010, a dozen new Beez joined our team. We all look forward to working with you.
...and Sailing Forward
With over four hundred satisfied clients, and more requesting our services every week, we are hiring additional skilled developers to help create innovative web and database solutions.
At Beezwax, we have built a sustainable, friendly workplace that empowers staff members to be fulfilled both at work and in their lives beyond. This is more than a mantra: it's a principal reason the company exists.
Please check out, or forward, our available positions.
A New Island of Hivedom
For our clients, we build digital places where all the data fits together nicely—comfortable homes of information and workflow management. So, it is a rare and appreciated treat to be on the receiving end of the building of a new home.
Last week, a construction team was putting the final touches on the build-out of our new Northern California office—top floor of a beautiful historic building, next to City Hall, in the heart of downtown Oakland. This week, we moved in. The new office includes a training facility where we will be offering classes in all aspects of our work; we hope you will come.
Rock.
It's an exciting time, full of new possibilities. Let's innovate— and roll.